It seems like only yesterday I spent a few hours with the Page family in their home during their lifestyle shoot.  The center of their attention?  Their first son – a young Mister B – just a few months old.  I just loved capturing the wonderment in these new parents' eyes!
But here we are in December, and Mister B has transformed into a handsome one-year-old!  I met up with the Page family at beautiful Fort Frederica on Saint Simons Island for one heck of an adorable portrait session!  We started off with photos of Mister B all by himself, since he was being such a well-behaved little man, and then we added mom & dad.  While Mister B is pulling himself up, he's not walking yet…but boy, is he fast on all fours!  He made it clear that he really wanted to crawl, and so we let him do his thing.  Stopping only once to pick up and taste a leaf, he continued his way to me.  I love how close he got to the camera – check out those eyes!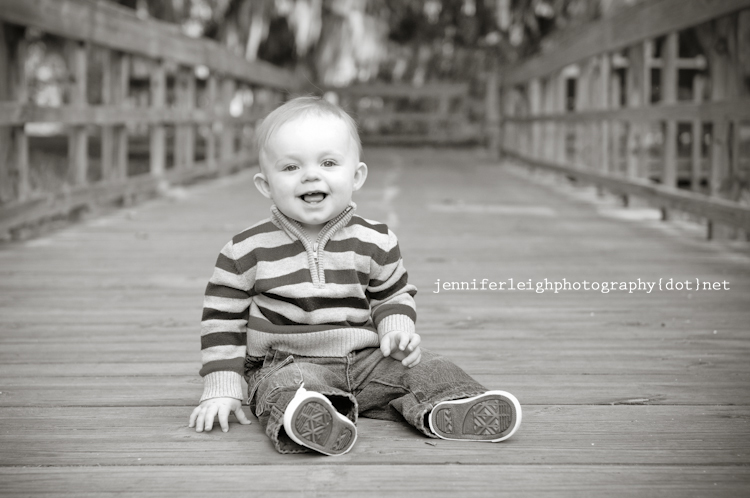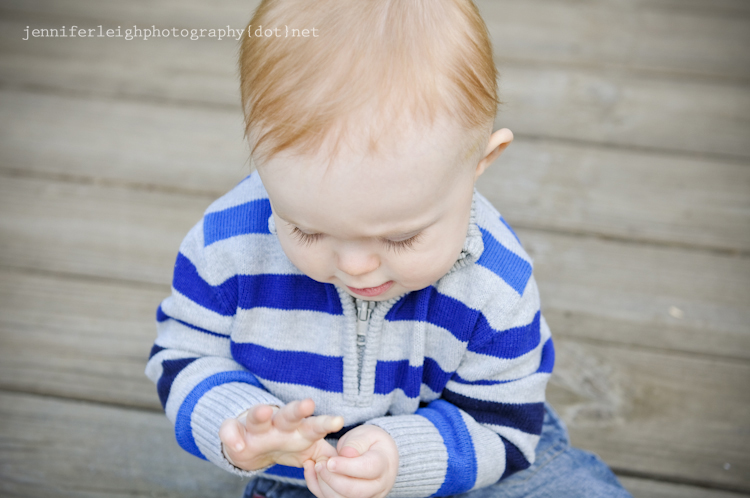 We explored some other locations at Fort Frederica while Mister B was in such a fabulous mood.




When we reached the waterfront, Mister B began to wind down a bit, but not for long! This little cutie pie was entertained off camera by mom and dad and was all smiles again.  I wondered what his parents were doing behind me as I snapped away because he was just giggling up a storm!  Apparently, Mister B is really entertained by watching Daddy work out, especially while doing 8-count burpees, and Mommy's funny faces are always a winner…and equally amusing to Dad!



A sweet family, a little man turning one, and a beautiful setting made this one of my favorite sessions from 2012.  Happy birthday, little man!!

If you're interested in having your family's portraits taken during the Christmas holiday, please contact me immediately at jenniferleighphotos@yahoo.com to schedule & have your session before I take my hiatus!  I look forward to photographing you!