The day after Thanksgiving found me on beautiful Sea Island photographing an even more beautiful family.  During the Thanksgiving holiday, the members of the Ansell-Ricker family travel from their homes spread out on the East and West Coasts to a central location.  This year marked their first time spending their holiday on Sea Island.
As a holiday gift, Erin & Mollie suggested to their mom the idea of family portraits…and I was the lucky one to have the opportunity to photograph them.  We started our shoot on the grounds of The Cloister, Sea Island's 5-star luxury hotel, where the newest member of the family (just 6 weeks old!) started off feeling a little camera shy.  Isn't she the cutest?!  We then walked to the other side of the island to the area behind their townhouse to capture some genuine moments during a time when the sun was delivering the most beautiful light as it set.
I thoroughly enjoyed my time with the Ansell-Ricker family and hope they choose to spend another Thanksgiving holiday on Sea Island in the near future!  Enjoy a sneak peek into our session.  I just adore these images and had a difficult time narrowing down my favorites.  Here are just a few!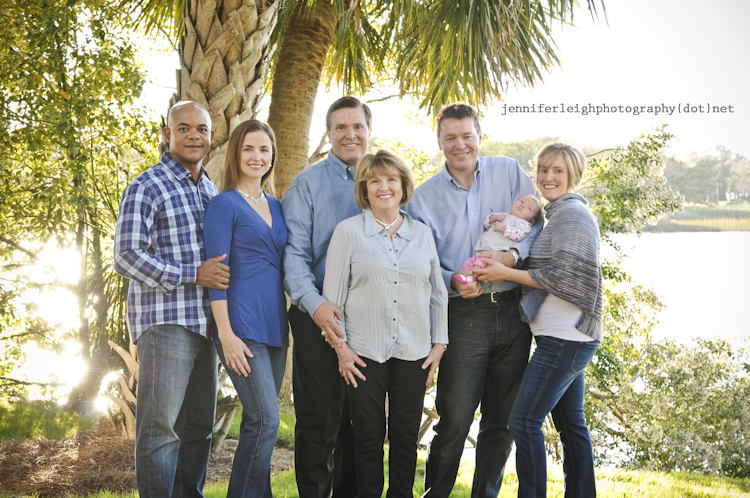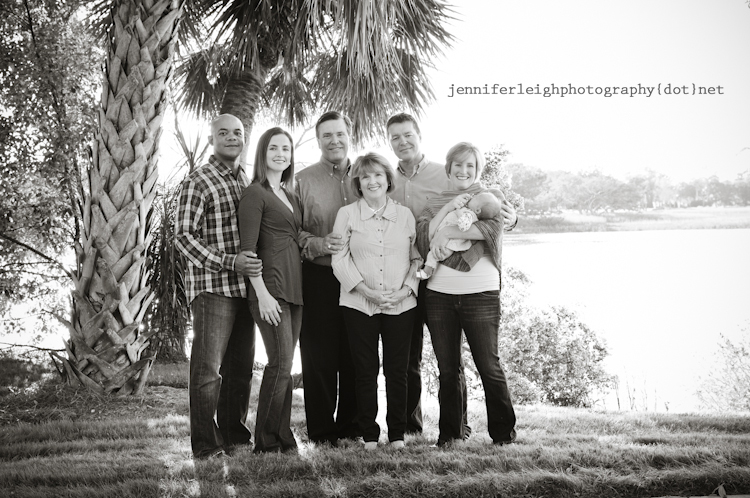 If you're interested in having your family's portraits taken during the Christmas holiday, please contact me immediately at jenniferleighphotos@yahoo.com to schedule & have your session before I take my hiatus!